When customizing zippers, there are several aspects that should be paid attention to in order to ensure that the final product meets your expectations. Here are some key aspects to consider:
1. Type of zipper: There are various types of zippers, such as metal, plastic, and nylon. Consider which type of zipper is best suited for your needs in terms of durability, functionality, and appearance.
2. Size of zipper: Consider the size of the zipper in relation to the item it will be used on. For example, a smaller zipper may be suitable for a purse or wristlet, while a larger zipper may be suitable for a jacket or backpack.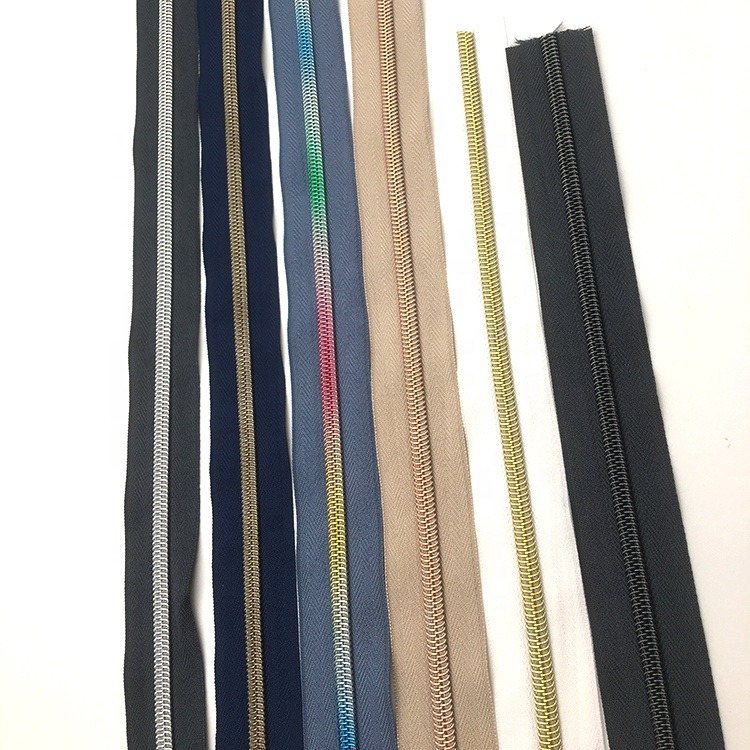 3. Color: Choose a color scheme that matches your branding or personal style. Consider whether you want a solid color or a patterned design.
4. Material of the tape: The tape refers to the fabric that lines the sides of the zipper teeth. Consider whether you want a standard cotton or polyester tape, or a more premium option such as leather or suede.
5. Pull tab: The pull tab is the part of the zipper that is used to open and close it. Consider whether you want a standard pull tab or a custom-designed one.
6. Customizing method: There are various methods for customizing zippers, such as screen printing, embroidery, or heat transfer. Consider the size and complexity of your design when selecting a customizing method.
7. Minimum order quantity: Many companies have a minimum order quantity for custom zippers. Consider whether the minimum order quantity works for your needs and budget.
By paying attention to these key aspects, you can ensure that your custom zippers are high-quality, functional, and visually appealing.