The invisible zipper commonly seen in the market is the product of No. 3. Of course, there are also products of No. 4 and No. 5 in circulation, but the installation of the slider is roughly similar. Today, Xiaobian will introduce to you how to install and pull the invisible zipper. Head, let's take a look together.
​​
1. Pull head installation during mass production
​​
Generally, in the production line of invisible zipper, the zipper teeth are first fixed and stored, and the zipper is finished, and then the tape is fed to the zipper machine for automatic zipper threading, and the zipper is all If you use the turntable slot to fix it, there will be restrictions on the height and width of the mouth. Generally speaking, one type of product can only wear one type of slider. If you want a different type of slider, you can only wear it. It needs to be replaced with special equipment.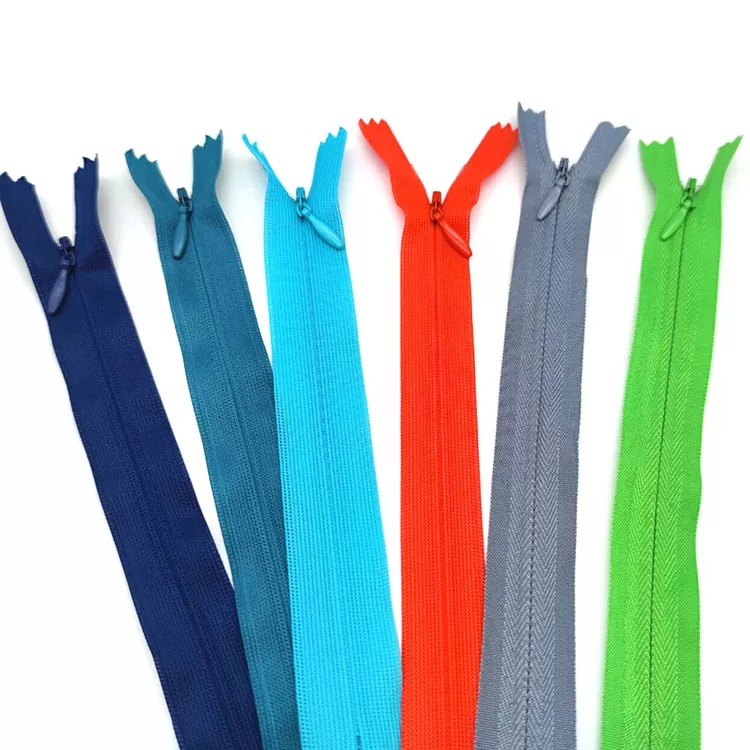 ​​
2. The individual zipper head has been dropped or replaced with a new one.
​​
Because the current invisible zipper is used more and more widely, many products such as toys and clothing are used in this product, and there are more or less problems when using it, especially some improper use or When the workmanship is not fine enough, the slider will fall, and if it falls, the equipment will not be used to install it. When choosing a new slider, it needs to match the original mouth height and mouth width, and the model needs to be consistent. No. 3 can only be equipped with No. 3 slider, and No. 4 can only be equipped with No. 4 slider. Although there will be some differences in the selection of pull tabs, the base is basically the same, unless it is necessary to customize the tooth chain matching Install the opposite slider.