In the process of daily use of zippers, we generally encounter some problems that are not smooth and do not fit properly, so what should we do to better solve such problems. Today, I will tell you how to solve this problem, let's take a look.
​​
First, let's analyze what caused the problem.
​​
From the perspective of producing zippers, I think there are generally several reasons for the inconsistency of the zipper.
​​
1. Excessive force causes damage or jamming between the slider and the gear, and the latter part cannot be pulled and the previous part does not fit.
​​
2. The aging problem of long-term use causes the friction of the slider to be too small, and the height of the mouth becomes wider and the pulling does not fit.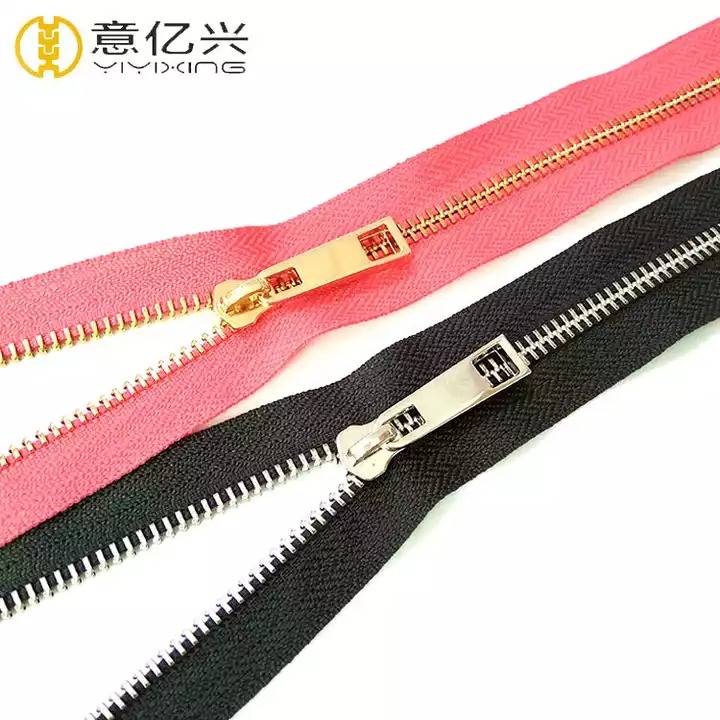 ​​
3. The teeth of the gear have fallen off, causing the gears to not close together after being pulled up.
​​
Of course, the analysis here is only some of the more common problems in our daily use process. Here are some tips for life that are not smooth or not.
​​
1. For the above-mentioned situation that the zipper is stuck with too much force and then the part does not fit together, we generally pull the slider to the end that is not stuck, which is usually the closed part. Of course, it is also possible It is the open end. This depends on the position where the slider is stuck to determine which direction to pull, and then straighten the stuck gear as much as possible before pulling it down.
​​
2. The inconsistency of the pull caused by the aging problem is generally that if the gear is not damaged and not too old, you can use a vise to clamp the edge of the slider cap and the base to adjust the mouth height properly, but do not use too much force. The assembly caused damage to the top post in the middle.
​​
3. In the case of tooth loss, it is generally recommended to replace it with a new one. Of course, when replacing the tooth, pay attention to the acquaintance or the same size and color, otherwise it will feel ugly after replacing it.
​​
4. The unsmooth zipper is generally due to the mismatch between the mouth height of the slider and the parameters of the tooth chain during production, or caused by the deformation of the slider. You can use roller skating oil, or use pencil lead powder. Paraffin as a lubricant can properly alleviate such a situation.
​​
If conditions permit, the zipper can be replaced with less damage to achieve a more satisfactory use effect.