Which high-quality metal zipper manufacturer is good
In the process of matching zippers for clothing, to a certain extent, we should not only pay attention to the color of the zipper tape and the difference in the fabric, but also pay attention to the color difference when using it, and pay more attention to the zipper when using it Color fastness of the tape.
In the process of zipper production, for the manufacturer, whether the color fastness of the zipper reaches its standard level to a certain extent, and whether there will be color shift between the zipper and clothing, will directly affect the final product. product quality.
The color fastness of the zipper mainly includes the friction resistance and washing resistance of the product to a certain extent. In the process of operation, it generally refers to the effective passage of external factors during the use and processing of dyed fabrics. As a manufacturer, when choosing a zipper supplier, you should pay attention to the three color fastnesses of the zipper: light fastness, soaping fastness and color migration, so as to avoid these problems. occur, improve the quality of clothing.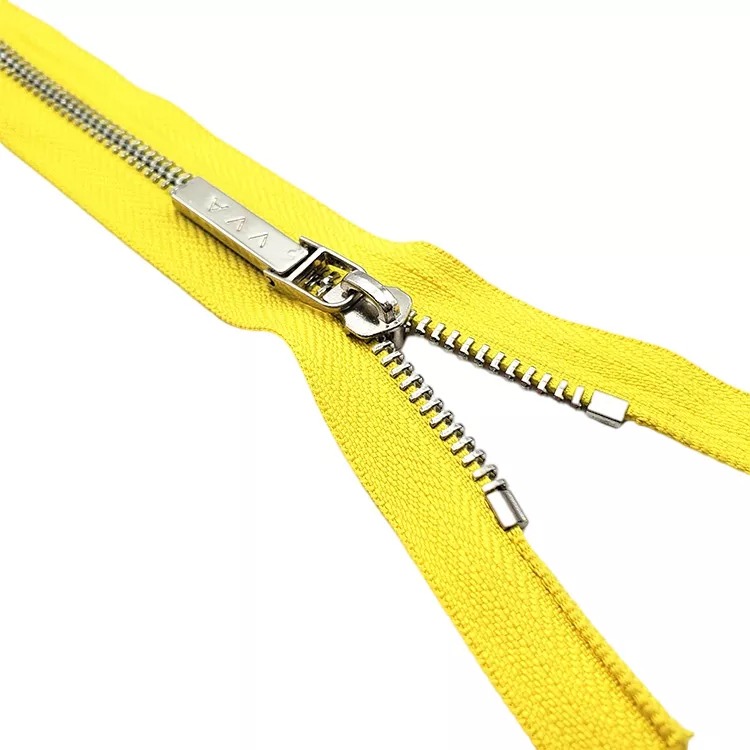 Where to find high-quality metal zipper manufacturers
In the process of using the metal zipper manufacturer, the perspiration occurs to a certain extent along with the sun exposure. The sun fastness mentioned here is not single, it includes the double fastness to the sun and perspiration. Different degrees of sun exposure will cause a series of photochemical reactions, which will cause the structure of the dye itself to be destroyed, resulting in discoloration and fading. At the same time, the presence of sweat will make the pH value weakly acidic or weakly alkaline, which will also significantly reduce the light fastness of some disperse dyes.
To a certain extent, the composite effect of the zipper should be very different from the simple light fastness and perspiration fastness. However, with some precautions, the light fastness of this compound can be enhanced, so that the color of the zipper will remain bright for a long time. Therefore, when choosing some metal zipper manufacturers' products, you should choose those zippers that have undergone anti-ultraviolet enhancement treatment, or directly choose zippers with high light fastness. The soaping fastness of the zipper tape is also an important indicator.