Many friends do not know how to maintain metal zippers. Next, I will introduce the maintenance skills of metal zippers.
​​
1. Prevent the metal zipper from being damp, oxidized, rusted and discolored.
​​
1. Avoid contact with wet environment: Because the metal zipper will turn black due to metal oxidation and dyeing.
​​
2. Avoid contact with the rubber band: Because the rubber band itself contains sulfide, when the metal zipper is bundled with the rubber band, the metal teeth will be vulcanized (blackened).
​​
3. Wash and dry in time after washing: Because the dyes or residual chemicals in the fabric have redox reactions with metal parts, it may cause discoloration of metal parts.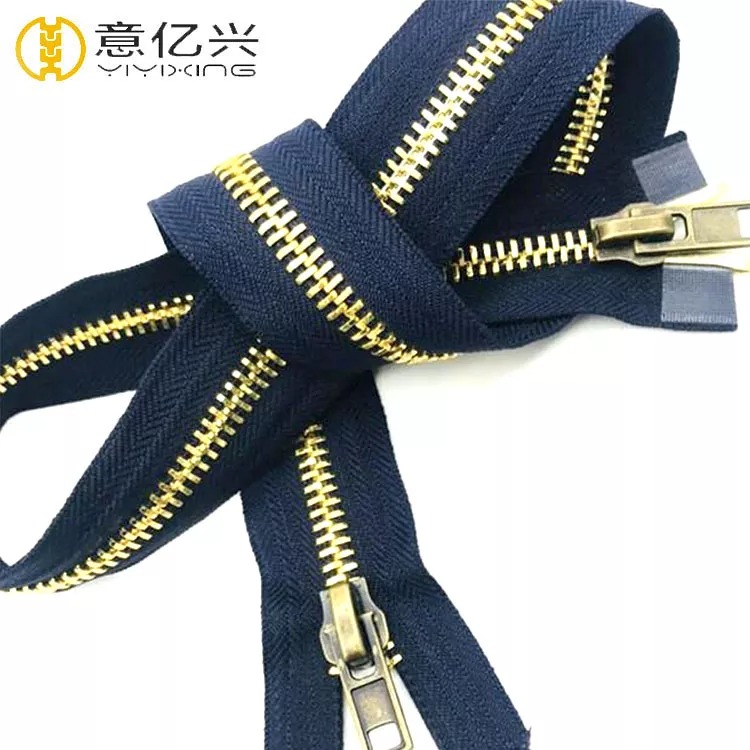 ​​
Second, the scientific use of metal zippers:
​​
1. If the metal zipper is astringent and difficult to pull, do not pull it hard. You can apply some wax or soap on the metal zipper to pull it.
​​
2. When pulling the metal zipper, the teeth on both sides must be approached first, the top must be aligned, and then the metal zipper head must be pulled gently along the track, and cannot be pulled too hard.
​​
3. When moving the metal zipper head, be careful not to twist the placket or selvedge and other debris into the metal zipper, so as to avoid the phenomenon of "skewed teeth", "broken belly", "tooth loss" and so on.
​​
4. If the unilateral teeth of the metal zipper head diverge and become loose due to wear and tear, you can use ordinary Shanjun pliers to gently clamp the closed end of the metal zipper head horizontally.
​​
After reading the above content, do you now know how to maintain the metal zipper? I hope it can help everyone.